11 tags
18 tags
Photo shoot. Check!
 We are preparing for upcoming summer shows lately. Got a couple new songs in the works. And we had a photo shoot for 2 hours yesterday.   Of course Jamie (who works in layout and design all day) had to do some of his signature tweaking as soon as he was handed 1 of the files:)   here's a little preview of what you'll be seeing on stage…  mask and all….
9 tags
DONATIONS FOR BOSTON VICTIMS....
Good morning all! Start the day out with a smile! Just a reminder that for the next couple of days all proceeds to ANY music that you buy from Lago Records artists 13-MONSTERS and/or GOALIE will go to charity to help out the victims of last week's bombing in Boston. Thanks to all who donated and all who will this week!! http://13-monsters.bandcamp.com/ http://goaliesong.bandcamp.com/   ...
6 tags
WE ARE DONATING TO THE RED CROSS IN BOSTON
Please buy a song! You're going to spend $5 on shitty coffee today! Think about it. We will #donate all proceeds to #RedCross MA this week #boston #marathon . http://13-monsters.bandcamp.com/ You can even name your price. If you have a dime…a simple 10 cents..you can buy a song. Feel free to give a few pennies more..IT'S GOING TO CHARITY TO HELP PEOPLE. If you like what we do,...
6 tags
Perfectly Imperfect.
 We are VERY proud of this one. It's arguably our best song. Bri knocked it out of the park!     Do you like it?  https://soundcloud.com/13-monsters/perfectly-imperfect-1
14 tags
4-13-13 release: PERFECTLY IMPERFECT
Releases saturday 4-13-13
8 tags
Our new single! "AMAZINGLY" !!
Hope you enjoy it !!   https://soundcloud.com/13-monsters/amazingly  CLICK IT!
"Fuck anyone that makes you feel like less of an artist for making the art you..."
9 tags
theexpeditionist: This is how I write songs....
So..Jamie goes and buys this bass that he has no...
Recorded impromptu jam on the iPhone. Jamie bought a bass to add to the mix. He never played one before. This is a little insight into how he writes a song.. Just hit record on the iPhone and GO! He and John were hitting drums and strings VERY hard but the middle of this song.   Enjoy!!    HERE IT IS ON OUR SOUNDCLOUD!! CLICKITY!!
14 tags
Want a free song???
  Go grab it at soundcloud.com/music-by-goalie  It's 9 minutes of hypnotic experimental rock called "TEVATRON" by Goalie.  Let me know what you think of it. Can you dig it?
15 tags
15 tags
Happenings and updates for the week...
 We are re-releasing a couple of remixed songs today. A newer, better version of YELLOWKINFE is on the way!!  Plus a redub of INTRODUCTION is just ahead!! Bri knocks it out of the park on these songs!   We found a new mixing place to do all of our mastering! We've been searching for weeks and haven't found that special place that feels like home….until Jamie walked into...
4 tags
6 tags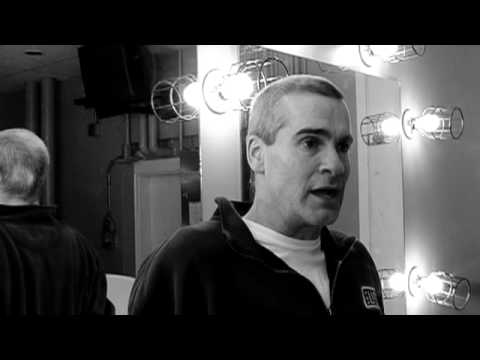 7 tags
Trying out a new space..
Trying out a new mastering space tonight.  Gonna bring mac into a quiet country tavern, sit in a corner with a drink, and do some magic  New songs tomorrow!!!!!  Stay tuned
7 tags
Wear them at one of our shows and drink free all...
BUY EM HERE!!!!  By "free" we mean as a free American.
15 tags
Here comes the sounds!
 The evolution of most bands is to muddle thru a few people early on who just don't fit the project. We all expected it. Now that that's been done we have been banging away on new stuff and re-mixing vocals on the existing songs. You're gonna like the improvements on what you've already heard! HUGE difference!   We're all extremely happy with Bri. She walked in and...
2 tags
Last night Jamie went into the Lago Casa Studio,...
10 tags
Announcing....
 Singer for 13-MONSTERS  Bri Betancourt  Welcome her with open arms!
17 tags
jamie's list of favorite all time albums.
  This answers alot of questions about how 13-MONSTERS gets their unique sound.  Superchunk- On the mouth  Sugar-Copper Blue  Helmet- Meantime  Electric Wizard- Dopethrone  Lightning Bolt- Wonderful rainbow  Led Zeppelin II Muddy Water- The best of Japandroids- Post nothing Living Colour- Vivid Dinosaur jr - Where you been Boris- Pink Veruca Salt- American thighs David Bowie-...
show cancellation
Hi all!!  I regret to inform you that the 1/13/13 show at Elbo Room has been cancelled. We apologize to those who planned on attending or watching the live feed online.  It seems that one of the members has had a bizarre gardening accident. ( all you Spinal Tap fans understand what I just said.)  We'll back back after a little fine-tuning.  Thanks you,  Jamie 13-MONSTERS  Chicago
6 tags
9 tags
Our year end follow recommendations!!!
We all get the usual barrage of #ff on twitter every friday. Anyone can say follow this person or that person, but once in a while we like to take it a step further and tell you WHY you should follow this person or that person.  This is our list of our crew, the people we love and those who have helped put us on the map in 2012!!   Here goes! @CBGeneva She writes about lifestyle things and...
13 tags
Our thoughts. Guitars over guns.
 Hi all.  Jamie here.  The band 13-MONSTERS has 3 children between us. Laura has 2 beautiful girls and I have a boy. The recent events that have devastated communities, families and individuals have hit both of us very hard as it has hit many parents and family members around the world.  We want to do something. We want to help. And we feel that now that we have an audience maybe we should try....
6 tags
21 tags
The story of the now great and infamous 12/5 show...
 So..our very first show ( as 13-MONSTERS is now, Laura & Jamie) was at Double Door, Chicago along with Brooke Bartlett, More Gorgeous and headliners Ayanami .  Being the first band up means that you are the last ones to get your stuff on stage, do a fast sound check and GO! Play your set and get the hell off ASAP.  Ahhh..the life of a band.  Our set-up is a mish-mosh of...
How will the show start tonight???
theexpeditionist:  We can only say this:  We plan on starting the show by hitting the ground running!!!!  Loudly.
7 tags
Want to see us LIVE? Double Door 12/5 @ 8pm!
11 tags
12/5 at Double Door! US!!!!
 Join us…won't you?